Welcome to the Code Black Wikia!
We are
currently editing
over
737
articles and
1,844
images and you can help by creating more!
---
This wiki was created on October 7, 2015 and is currently run by Nerdfightergirl & TheV1ct0ri0u5. It is a free, public, collaborative and interesting project for all to help create a definitive encyclopedia for the television show Code Black.
Featured Article
Main Cast
New to the Wiki?
Please create a login first to keep track of your contributions.
Don't be afraid editing a page. Admins are around to correct possible mistakes.
If you have questions about the wiki or editing, you can ask them to Nerdfightergirl. She'll be happy to help you!
If you have a comment or a question about an article, feel free to bring up on the article's talk page (click on the talk page button next to the edit button at the top of the page). Other users will try to respond as soon as possible.
Please note not to upload strongly edited photos to the articles. Feel free to upload them to your userpage though.
Have fun!
Disclaimer
Please note that this site is not in any way affiliated with CBS or any other persons or organizations responsible for the production of Code Black. All trademarks and copyrights belong to their respective owners, and are used here under the terms of Fair Use. All images and videos © copyright of CBS.
Previous Episode
Landslide
Season 2, Episode 5
---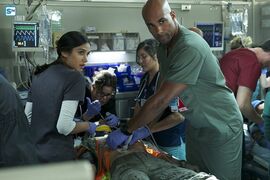 ---
The Angels Memorial doctors treat victims caught in a landslide, and a group of children come in from a camping trip with measles putting the entire ER at risk.
Next Episode
Hero Complex
Season 2, Episode 6
---
---
Malaya must inform a college student who regains consciousness at Angels Memorial that she's the victim of a rape, and Willis and Campbell butt heads over a terminally ill woman who wants to end her life on her own terms.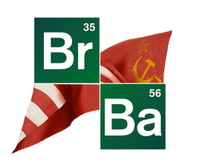 Ad blocker interference detected!
Wikia is a free-to-use site that makes money from advertising. We have a modified experience for viewers using ad blockers

Wikia is not accessible if you've made further modifications. Remove the custom ad blocker rule(s) and the page will load as expected.