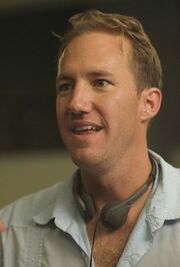 O'Shea Read is a producer on Code Black.
Ice (2017)
Friends from College (2017)
Untitled Miami Project (2017)
Survivor's Remorse (2015-2016)
Code Black (2015-2016)
Matador (2014)
HR (2014)
Blaze You Out (2013)
Red Widow (2013)
Big Thunder (2013)
The First Time (2012)
Community (2010-2011)
I Melt with You (2011)
Back (2009)
Shipping and Receiving (2009)
The Middle (20090
Cold Case (2006-2008)
111 Gramercy Park (2003)
Life on Parole (2003)
External Links
Edit
Ad blocker interference detected!
Wikia is a free-to-use site that makes money from advertising. We have a modified experience for viewers using ad blockers

Wikia is not accessible if you've made further modifications. Remove the custom ad blocker rule(s) and the page will load as expected.