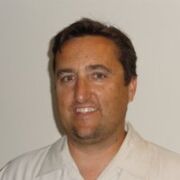 Stephen Welke is a co-producer on Code Black.
Code Black (2016)
Heartbeat (2016)
Tut (2015)
Helix (2014-2015)
Exposed (2015)
Helix Webisodes (2014)
The Selection (2013)
Alphas (2012)
Eureka (2008-2012)
Grace (2011)
Grimm (2011)
Bionic Woman (2007)
Bagboy (2007)
October Road (2007)
Waterfront (2006)
Star Trek: Enterprise (2001-2005)
Star Trek: Voyager (1998-2001)
External Links
Edit
Ad blocker interference detected!
Wikia is a free-to-use site that makes money from advertising. We have a modified experience for viewers using ad blockers

Wikia is not accessible if you've made further modifications. Remove the custom ad blocker rule(s) and the page will load as expected.